Everyone loves a bargain.
We love that feeling of uncovering a hidden gem that everyone else has overlooked. The mispriced vintage Corvette with the small scratch in the quarter panel that you could easily buff out. The big-screen HD TV in the open-box area of your local electronics shop.
You get the picture.
But even your most savvy bargain hunters have nothing on investors looking for "the next big thing." In fact, this speculative drive to "get in early" often leads investors sorely astray.
Their emotions get the better of them, as they inflate what are essentially short-term market trends into major stock-trading drivers
This leads to unreasonable expectations and equally unreasonable stock prices.
It leads to irrational trading.
 One of the best examples of irrational expectations this year is Advanced Micro Devices Inc. (Nasdaq: AMD).
Cryptocurrency Craziness
If you remember the last time I checked in with AMD, the stock was riding high on an influx of revenue from the growing cryptocurrency mining market. Ethereum was the "next big thing," and investors were speculating heavily with AMD's value despite signs that this fad wasn't going to last.
Even Wall Street analysts were guilty of pumping up AMD stock amid the Ethereum fad, with several boosting their ratings and price targets to, honestly, unsustainable levels. AMD stock quickly shot into overbought territory, driven by a fad and a wild surge in emotional investing.
Back then, I warned investors that AMD was due for a correction as "profit-takers emerge, and the more bearish contingent in the brokerage community begins to sound off on valuation concerns and cryptocurrency pitfalls."
This week, Morgan Stanley did just that. The brokerage firm said that "cryptocurrency mining-driven sales for AMD's graphics chips will decline by 50% next year, or a $250 million decline in revenue." Morgan Stanley also noted that video game console sales would drop by 5.5% in 2018, but that's a drop in the bucket for AMD, and investors were likely already expecting this given the age of the current generation of consoles.
You could almost hear cryptocurrency speculators' hearts break as AMD stock plunged 9% following the report.
The Real AMD
To remember the real reason you should be investing in AMD, we have to look back to 2016. The company caught fire early last year when it previewed several new chips, including its new central processing unit (CPU) chipset, Ryzen, and its new graphics processing unit (GPU), Vega. Both products held considerable promise, and AMD was expecting strong sales once the chips launched.
But both Ryzen and Vega blew analyst expectations out of the water. When they hit the market earlier this year, Ryzen and its sister chip, dubbed Threadripper, not only outperformed competing chips from Intel Corp. (Nasdaq: INTC), they beat them in pricing as well. At the same time, Nvidia Corp. (Nasdaq: NVDA) was touting its Titan Xp GPU as the fastest in the world, but AMD's top-of-the-line Radeon Vega Frontier Edition GPU quickly stole that title.
As a result, AMD saw its market share in the desktop PC market rise roughly 45% to its highest level of that past 10 years at 31%, while Intel's fell to 69%. It is also stealing server-side and data center market share from Intel via the increasingly popular Threadripper CPU.
And that is just AMD's core business operations. When we get to areas like virtual reality, driverless vehicles and artificial intelligence, AMD is already on the cutting edge and poised to be a market leader.
Many of you at this point may be asking: "But what about AMD's weak earnings report last week?"
And I would counter with: "What weak earnings report?"
Just look at the numbers. AMD earned $71 million, or 7 cents per share, last quarter on revenue of $1.64 billion. Not only did this top Wall Street's expectations, it put last year's loss of 50 cents per share on revenue of $1.31 billion to shame. What's more, AMD boosted its full-year revenue growth forecasts from mid- to high-teens to above 20%.
So why did AMD stock plunge roughly 20% after such a stellar report? Because the company said that fourth-quarter earnings would fall 15% sequentially (even though that's still a 20% increase year-over-year). Once again, it all comes down to an irrational level of bargain hunting, and an excess of emotional trading.
Investing in Advanced Micro Devices
But you are in luck! This emotional storm has left AMD trading at a considerable discount … and quite a bargain given its considerable growth potential — AMD is expected to see sales grow about 17% next year, compared to 12.3% for Nvidia and a measly 2.3% for Intel.
Back in July, I said I would be a buyer at about $13.25. That still holds true, making AMD at below $11 a steal. AMD could easily be worth its earlier valuations north of $15 as Ryzen and Vega continue to add market share and as AMD moves deeper into profitable deals in artificial intelligence (AI) and data centers.
Putting a $15 price target on AMD means the stock has more than 30% upside through next year. How many other large companies, aside from Alibaba Group Holding Ltd. (NYSE: BABA), can you say that about?
So, ignore the cryptocurrency hype and focus on AMD's core products and its potential with leading technologies like AI and data centers. I won't promise you a smooth ride, but at bargain prices like these, it should be quite a profitable one.
Until next time, good trading!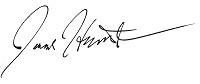 Joseph Hargett
Assistant Managing Editor, Banyan Hill Publishing
It's not silver or platinum. It's not aluminum, nickel or lithium, either. But this "magic" METAL is found in everything from cars to airplanes, smartphones and computers, even batteries and cosmetics. It even has the power to fight diabetes, depression, weight loss and cancer. It's worth billions, even trillions. But here's the problem—this metal is disappearing. The world's reserves are quickly being sucked dry. But a group of geologists have just struck the motherlode, and the one company behind it could earn investors an absolute fortune as they solve the greatest commodity crisis in human history. [FOR MORE INFORMATION CLICK HERE]

Source: Banyan Hill