In October 2013, Money Morning Defense and Tech Specialist Michael A. Robinson predicted that Amazon.com Inc. (NASDAQ: AMZN) was destined to hit $1,000 per share.
According to Michael, his bold price prediction "had to do with [his] thesis that high tech is vital to our economy and your investment portfolio… the road to wealth is paved by tech."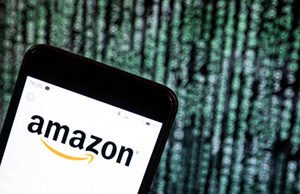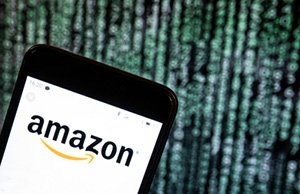 Five years later, little has changed for Michael and his belief in Amazon stock.
Except for the price of Amazon's stock. Since Michael's prediction, AMZN stock has entered the stratosphere, climbing 452% over the last five years. At the time of writing, the company's stock is only $4 away from breaking the $2,000 barrier.
Amazon's astonishing rise has exceeded Michael's expectations – and has driven him to make another astonishing price call for this tech juggernaut…
Don't Let Media Predictions Cloud Your Judgement Again    
When Amazon crossed the $1,000 market on May 31, 2017, TV host Jim Cramer issued a dire warning for Amazon investors.
According to Cramer, the $1,000 mark was a psychological barrier for investors, one that would likely result in the end of the company's "bubble."
As we know now, the host of "Mad Money" could not have been more off the mark. Amazon stock has nearly doubled since the stock blew through the $1,000 mark 18 months ago.
Michael often refers to Cramer's price call as a "cautionary broadcast" – one that investors should have taken with a big grain of salt.
Michael doesn't like to brag, but he nailed his last Amazon price prediction thanks to his 34 years of experience in Silicon Valley and a proven track record of identifying the market's next big tech winners.
As Michael points out, much of media has been thrown off of Amazon because of fears of a tech bubble. But they couldn't be further from the truth. Michael has long argued that "tech has become the key driver for the U.S. economy in a way we haven't seen before."
That's why he's issued a new Amazon price prediction – one that's even bolder than the last one…
Amazon's Next Stop: $3,000
Michael can easily justify a $3,000 share price based solely on Amazon's massive growth rates.
For the past three years, Amazon has grown its earnings per share by roughly 99%. Just to be conservative, he cut that figure way back to 25% to make his estimate.
At that rate, the firm's per-share earnings would double every 2.8 years. Because stock prices tend to follow earnings growth, Michael reasons the stock has the potential to double in less than five years.
That's why this new "bold call" on Amazon stock could turn out to be conservative.
But the company's amazing growth rates aren't the only vital details here.
There's something deeper.
And it's the reason for all the upside in the first place.
Amazon now operates as essentially two different companies – and there will soon be a third.
It's long been the king of e-commerce, and in the past few years, it's become the clear leader in cloud computing services.
Amazon Web Services (AWS) is a profit machine. In the most recent quarter, AWS sales climbed 48.9% to $6.1 billion.
Over the past three years, AWS sales have risen 255%. The cloud services unit now accounts for 55% of Amazon's operating income, which came in at $1.64 billion, beating forecasts.
Not bad for a "company" that only began in 2006.
However, the company's next move is likely to give it a dominant hand in every retail area it sets foot in.
After purchasing Whole Foods Market last year, Amazon has launched a full-fledged invasion of the "brick and mortar" retail space, promising to revolutionize storefronts in the same way it changed Internet commerce.
Taken together, these three areas make Amazon a triple threat – one that promises to generate immense profits for shareholders long into the future.
However, this isn't Michael's only bold call…
Buffett just went all-in on THIS new asset. Will you?
Buffett could see this new asset run 2,524% in 2018. And he's not the only one... Mark Cuban says "it's the most exciting thing I've ever seen." Mark Zuckerberg threw down $19 billion to get a piece... Bill Gates wagered $26 billion trying to control it...
What is it?
It's not gold, crypto or any mainstream investment. But these mega-billionaires have bet the farm it's about to be the most valuable asset on Earth. Wall Street and the financial media have no clue what's about to happen...And if you act fast, you could earn as much as 2,524% before the year is up.
Click here to find out what it is.

Source: Money Morning