Imagine how your life would be different with just a few critical calls in the market.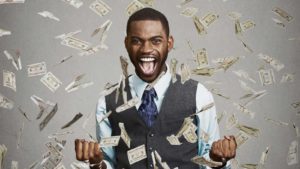 Source: Shutterstock
Imagine your life if you had bought:
Microsoft (NASDAQ:MSFT) for 39 cents per share.
Apple (NASDAQ:AAPL) for $1.38 per share
Cisco Systems (NASDAQ:CSCO) for 50 cents per share.
I recommended those stocks at those prices …. and my subscribers collected massive gains.
And I live a comfortable life because of those calls and many many others with similar huge gains.
I didn't achieve those gains with market timing, or just by getting lucky.
I'm a numbers guy.
I have loved math my entire life and I have used math and technology to help me find the stocks poised to make huge moves in the market.
But I still wasn't satisfied. I knew that math and technology could lead me to find the stocks that are poised to soar in a much shorter period of time.
We're talking about moves of 100%, 200% and even 500% in months instead of years.
I've been working on this project for years, and now — finally — I'm ready to share it with everyone.
I call this effort "Project Mastermind."
Even just a few years ago, this kind of analysis was more like a dream than reality.
Using modern technology and loads of data, I am able to identify which stocks are ready to skyrocket, and the gains can come in months, not years!
Gains like these can be a retirement game changer. A chance to collect triple digit returns in a short time.
And now, I'm ready to unveil this system to the world.
We all know technology is changing the world around us, and it's changing the way we invest too.
[FREE REPORT] Options Income Blueprint: 3 Proven Strategies to Earn More Cash Today
Discover how to grab $577 to $2,175 every 7 days even if you have a small brokerage account or little experience... And it's as simple as using these 3 proven trading strategies for earning extra cash. They're revealed in my new ebook,
Options Income Blueprint: 3 Proven Strategies to Earn Extra Cash Today.
You can get it right now absolutely FREE.
Click here right now for your free copy and to start pulling in up to $2,175 in extra income every week.