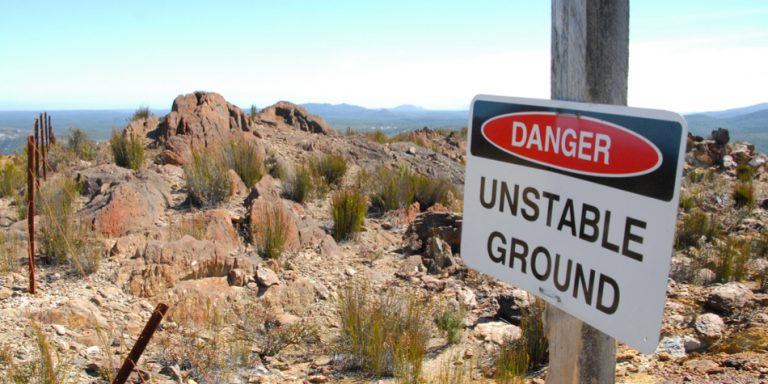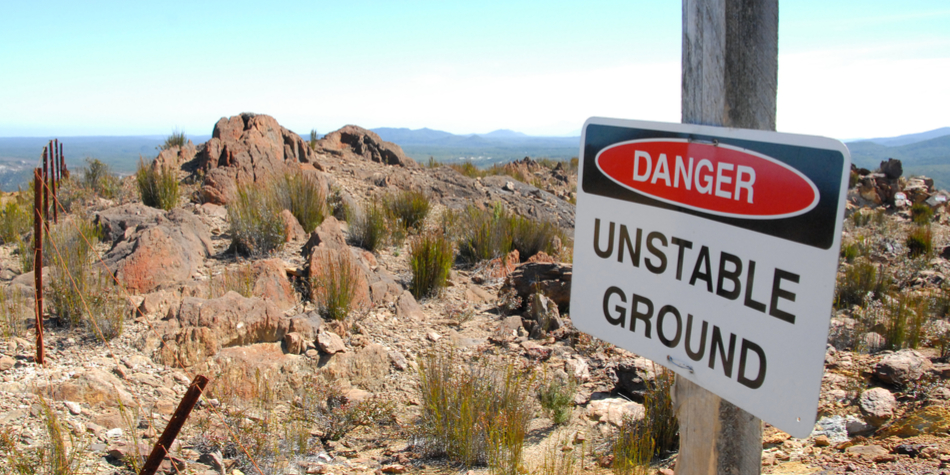 So it looks like the technology sector is back on a relatively firm footing. Facebook(NASDAQ:FB) and Netflix (NASDAQ:NFLX) have both taken dramatic tumbles in recent weeks dragging other tech stocks lower with them. But all of these names look stable now. Some are even knocking on the door of record highs again.
It's a little too soon to give the "all-clear" sign for the entire tech sector though. Corrections are more of a process than an event, and while the next one may not be quite as dramatic, the recent meltdown may have already set the stage for another wave of selling. It's just a matter of figuring out when it might happen, and what's likely to trigger it.
But waiting until the next round of weakness starts to take shape may be too late.
With that as the backdrop, here's a rundown of the market's top 10 tech stocks to sell sooner than later. They may look healthy enough right now, but they each hold a little too much downside potential to blindly hang onto them.
Tech Stocks to Sell Today: Twilio (TWLO)
After Monday's close, Twilio (NYSE:TWLO) reported second-quarter numbers that were far better than expected. Revenue of $147.8 million was higher than the $130.4 million the pros were calling for, and operating earnings of 3 cents per share topped estimates for a loss of 6 cents per share. As of this writing, shares were up roughly 19% for the session, moving into record-high territory thanks to the 100% gain TWLO shares dished out over the course of the past twelve months.
This may well be an "as good as it gets" situation, however. Though this may not be the exact top, the already overbought stock is still pushing its valuation limits… even more so now. Once profit-takers come out of the woodwork, a huge chunk of the impressive gain will likely be given back.
Tech Stocks to Sell Today: Advanced Micro Devices (AMD)
It's not going to be a popular premise among many traders who've recently watched Advanced Micro Devices (NASDAQ:AMD) not just swing back to a profit, but post its best profit in seven years.
There are limits though, and AMD is likely to be near (of not at) its limit.
Working against AMD shares is the fact that the analyst community says it's only worth $17.54 here, 10% lower than the stock's current price. Though it's possible for a stock to hold into a price above the consensus target, it's pretty rare.
Tech Stocks to Sell Today: Docusign (DOCU)
Don't sweat it if you haven't heard of Docusign (NASDAQ:DOCU); most investors haven't. There's a good chance you've used Docusign without even realizing it, though. The company makes digital signature hardware, merging paper and e-documents to help usher in the paperless era.
It's a viable industry, and Docusign is in a league of its own. Up 58% since its April intial-public-offering (IPO) price though, buying DOCU now is like playing with fire. Most IPOs start out good, but that optimism can fade rather quickly and lead into the usual post-IPO pullback that takes shape when the euphoria starts to wear off. Docusign is still waiting for the pullback.
Tech Stocks to Sell Today: Yext (YEXT)
Since early February, the price of Yext (NYSE:YEXT) has doubled thanks to a string of good news and a couple of very impressive earnings reports. There does come a time, however, when the gain has moved beyond what the underlying opportunity justifies.
Yext is, in simplest terms, a platform through which companies can manage their online identity. The big news of late has been partnerships with the likes of Yelp (NYSE:YELP) and Amazon.com  (NASDAQ:AMZN) that allow its clients to get more out of Yelp and Amazon's Alexa-powered Echo.
While Yext is growing its top line like wildfire, it's still expected to book significant losses at least through next year. And, even if it were profitable, the trailing price/sales ratio of 11.4 suggests it's going to be overvalued at any plausible degree of profit margins.
Tech Stocks to Sell Today: Twitter (TWTR)
Twitter (NYSE:TWTR) shares have already fallen nearly 25% from their late July high, implying traders recognize the vulnerability ahead. But, with TWTR stock still up more than 100% since this time last year, more downside may be in the cards.
A couple of headwinds are finally catching up with Twitter. Chief among them is the obvious one — revenue growth is slowing. And it appears user growth is slowing as well. Capital spending is also expected to roll in higher than previously anticipated this year.
The other (and semi-related) headache? Like most other social networking platforms, Twitter is still struggling to find a fair balance between facilitating the expression of various ideas and keeping a lid on dangerous, inflammatory speech. It's been far more difficult to manage than most anyone would have guessed.
Tech Stocks to Sell Today: Apple (AAPL)
It's difficult to bet against not just the world's most recognizable corporate name, but the company that earned its way into being the world's first $1 trillion company. But, with the 8% advance taking shape since late last month (thanks to a solid quarterly report) Apple (NASDAQ:AAPL) is now up a hefty 32% for the past twelve months, and has gained almost 100% since this point in 2016. As was noted, the bullishness was earned by revenue and earnings growth.
There's an uncomfortable reality taking shape, however. Like it or not, iPhone sales are slowing. Apple is cultivating other revenue paths, like its Services arm, to offset the impact of the iPhone headwind. It remains to be seen if the market really believes Apple can adequately make the shift from the flagship smartphone being its growth driver to another source of growth.
One may be better off on the sidelines while investors wrestle with the idea.
Tech Stocks to Sell Today: Tesla (TSLA)
Yes, electric carmaker Tesla (NASDAQ:TSLA) saw its stock roar 16% higher last Thursday in response to an impressive Q2 report. Though the company booked its biggest-ever loss, CEO Elon Musk also now says he's looking for actual profits in the latter half of 2018 now that the operation has enough scale. In retrospect though, it seems more plausible that the Q2 report was just good enough to spark a serious short-covering rally.
And for the record, more than a handful of analysts doubt Musk will be meaningfully profitable over the course of the next few months. S&P Global Ratings analyst Nishit Madlani commented on the matter:
"Sustained positive free cash flow will depend heavily on improving manufacturing efficiency and maintaining discipline on capital spending."
Most everyone knows about Musk's penchant for overpromising and underdelivering. That applies to fiscal matters too.
Furthermore, Musk can't keep Tesla out of the headlines. As of this writing, TSLA trade has been halted following some strange tweets from Musk which teased the company going private. So it's probably best to stay away.
Tech Stocks to Sell Today: Square (SQ)
Kudos to Square (NYSE:SQ). The company has created a whole new category of peer-to-peer payment platform for use by small businesses, and most recently worked out a fruitful deal with online auction site eBay (NASDAQ:EBAY). Investors have been rewarded for Square's forward progress as well. SQ stock is up 184% for the past year alone, driven by compelling headlines.
Calling a spade a spade though, Square has a valuation problem.
It's profitable, and the bottom line is expected to improve from 45 cents per share this year to 78 cents per share next year. That still translates into a forward-looking P/E of 91.1 though, and at a trailing price/sales ratio of 10.9, it's going to be nearly impossible for the company to earn its way into palatable valuation anytime soon.
Tech Stocks to Sell Today: Cree (CREE)
Cree (NASDAQ:CREE), for the unfamiliar, is best known for manufacturing LED lighting solutions. It's more than just bulbs though. It's also the underlying technologies that manage industrial scale lighting solutions.
There's no question that LED lighting is the future, and there's really no question that Cree has helped usher in the era of this new kind of hyper-efficient technology. To that end, the 113% advance CREE shares have dished out over the course of the past twelve months isn't a begrudged gain.
Like so many other red hot stocks of late, however, Cree shares are bumping into a valuation headwind that will likely spook the market sooner or later. The stock is priced at 78x next year's expected earnings, but next year should be a reasonably normal year for Cree, profit-wise.
Tech Stocks to Sell Today: GoPro (GPRO)
Last but not least, the 17% jump GoPro (NASDAQ:GPRO) shares made on Friday in response to its Q2 report was thrilling, but suspiciously short-lived.
The prod for Friday's surge was chatter about a move to profitability come next year (though positive margins would start to emerge later this year). What CEO Nick Woodman didn't really explain in meaningful detail, however, was exactly how things might turn around in the foreseeable future that haven't been tried yet. Fanning the bullish flames on Friday may have been a fair amount of short-covering; more than 20% of the float was held as short positions.
If that post-earnings jump was going to last though, we would have seen better follow-through. The stock fell again on Monday and was tepid on Tuesday, having never achieved escape velocity. The bigger trend remains a lethargically bearish one.
Buffett just went all-in on THIS new asset. Will you?
Buffett could see this new asset run 2,524% in 2018. And he's not the only one... Mark Cuban says "it's the most exciting thing I've ever seen." Mark Zuckerberg threw down $19 billion to get a piece... Bill Gates wagered $26 billion trying to control it...
What is it?
It's not gold, crypto or any mainstream investment. But these mega-billionaires have bet the farm it's about to be the most valuable asset on Earth. Wall Street and the financial media have no clue what's about to happen...And if you act fast, you could earn as much as 2,524% before the year is up.
Click here to find out what it is.