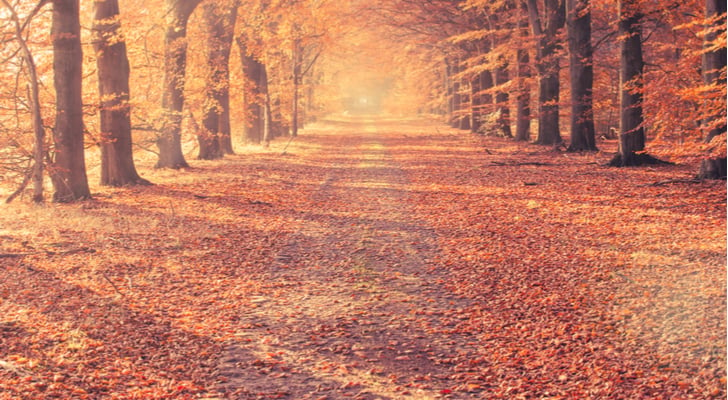 Are you looking for a post-summer portfolio boost? Look no further. Investment firm Oppenheimer has just released a bullish report highlighting its latest Top Stock Picks for August-September 2018.
"These are the most timely stocks in the opinion of our research analysts" stated the firm. "Each analyst was asked to contribute the one idea they considered to outperform over the next 12 months, based on their view of the company's fundamentals in the context of current market conditions."
The report lists 30 top stocks. But here I focus on the seven stocks that truly stand out from the crowd. I used TipRanks' market data to cherry-pick the report's best stocks. These are the the stocks which boast a "strong buy" consensus rating from the Street. This is based on all the ratings each stock has received over the last three months. That way we have the added reassurance of knowing that these stocks score big across the board.
Let's take a closer look at these hot shots now:
Top Stock Picks: CymaBay Therapeutics (CBAY)
CymaBay Therapeutics (NASDAQ:CBAY) is a cutting-edge biotech company working in liver disease. Right now, all eyes are on lead product candidate seladelpar. This is for the treatment of primary biliary cholangitis (PBC). The big news is that Phase 3 testing of seladelpar in PBC is set to begin by the end of the year.
Analysts are very excited about the drug's potential. Compared to current treatments, seladelpar boasts a potentially far superior safety profile. "We estimate that seladelpar can become the standard of care for second-line treatment of PBC" writes Oppenheimer's Jay Olson (Profile & Recommendations). He has a bullish $20 price target on the stock (59% upside potential).
Plus, serious upside could come from development in NASH. This non-alcoholic fatty liver disease is estimated to affect over 16 million Americans — and represents a large commercial opportunity. A Phase 2b trial of seladelpar in NASH has already begun.
Overall, CBAY — a "strong buy" stock — has received only buy ratings from the Street. Their average price target of $21.80 suggests big upside potential of over 70%. See what other Top Analysts are saying about CBAY.
Top Stock Picks: Albemarle (ALB)
If you mix bullish market dynamics and strong execution you get Albemarle (NYSE:ALB). This is the No. 1 lithium company in the world. Luckily for Albemarle, lithium is a key component of automotive batteries. "We believe that ALB deserves a premium multiple given the multiyear growth opportunity we see in lithium" writes top Oppenheimer analyst Colin Rusch (Profile & Recommendations).
Indeed the company has just reported strong Q2 results. We continue to see robust global growth in EV/PHEV, particularly in China notes Rusch. He has a $157 price target on the stock (64% upside potential). Bottom line: "We believe a capable management team is likely to succeed in achieving its targeted overall revenue growth of 7%-10% and adjusted EBITDA margins of 32%-35% over the next five years."
Four analysts have published buy ratings on the stock in the last three months. This is with an average price target of $133 — 39% upside potential. See what other Top Analysts are saying about ALB.
Top Stock Picks: Take-Two Interactive (TTWO)
Are you ready for the next big thing? Take-Two Interactive (NASDAQ:TTWO) is a developer and publisher of video games for console, PC, and mobile platforms. After an 8-year hiatus since the first installment, TTWO is finally about to release Red Dead Redemption 2 (RDR2). This much-hyped game is scheduled for release for PlayStation 4 and Xbox One on Oct. 26.
"If we are correct, RDR2 lifetime sold-in will reach 50M units, ranking among one of the best-performing video game franchises of all time" predicts five-star Oppenheimer analyst Andrew Uerkwitz (Profile & Recommendations). He expects RDR2's shelf life to last well into the ninth console cycle.
According to Uerkwitz we could be looking at a new generational classic. Think: superior graphics, unique gameplay and a deeply immersive story. Bear in mind, the game was created by some of the foremost experts in the field.
Overall, this "strong buy" stock has received eight recent buy ratings vs two hold ratings. Meanwhile the average analyst price target stands at $139. See what other Top Analysts are saying about TTWO.
Top Stock Picks: Jefferies (JEF)
I highly recommend taking a closer look at this underrated top financial stock. Jefferies Financial Group (NYSE:JEF) is transforming from a conglomerated holding company into a focused financial firm. But the move has gone largely under the radar — creating a sweet investing opportunity.
According to Oppenheimer's Christ Kotowski (Profile & Recommendations) the "unique" firm "combines a strong investment bank's deal-sourcing capability with the power of being able to write a large equity check at a moment's notice."
In fact, until very recently, Kotowski was the only one from a sell-side firm covering the stock. This all changed on Aug. 21 when KBW's Ann Dai initiated JEF with a "buy" rating and $29 price target (24% upside potential).
"While we normally do not comment on other analysts' reports, we were glad to see this one because it is the most visible and concrete step forward in our thesis that the shares will be revalued as JEF gains more of a following" cheered Kotowski. He has more bullish price target on the stock of $35 (49% upside potential). See what other Top Analysts are saying about JEF.
Top Stock Picks: Global Blood Therapeutics (GBT)
Global Blood Therapeutics (NASDAQ:GBT) is a clinical-stage biopharma company focusing on sickle cell disease. Shares are up 82% over the last year, and plenty of upside potential still lies ahead. The stock also boasts a stellar Street rating. This means 10 back-to-back buy ratings and an $85 average price target (72% upside potential).
Top Oppenheimer analyst Mark Breidenbach (Profile & Recommendations) sees prices spiking 45% to $74. He is optimistic that the company's Phase 3 asset, GBT440, could find regulatory and commercial success in sickle cell disease (SCD). According to Breidenbach, GBT440 could "substantially improve the standard of care in this indication."
Intriguingly, he also adds that based on recent M&A activity and interest in SCD, GBT could be a takeout target in 2018-2019. So watch this space. See what other Top Analysts are saying about GBT.
Top Stock Picks: BorgWarner (BWA)
Auto-parts maker BorgWarner (NYSE:BWA) is a leading provider of clean, energy-efficient propulsion systems and tech solutions for cars. Its diverse offering is keeping Oppenheimer's Noah Kaye (Profile & Recommendations) bullish on the stock's prospects.
"We see BWA well-positioned to remain nimble, with respect both to market conditions and to the evolving fuel mix, given its portfolio of combustion, hybrid and electric products" writes the analyst. For example, BWA posted 7.3% organic growth in 2Q- driving a sound earnings beat.
And this should have a knock-on effect on share prices: "In our view, the platform should support robust organic market outgrowth and multiple expansion for shares currently trading below historical multiple averages." With this in mind, Kaye has a $58 price target on the stock (26% upside potential).
This "strong buy" stock has received six recent buy ratings vs two hold ratings. The $58 average price target mirrors Kaye's own target. See what other Top Analysts are saying about BWA.
Top Stock Picks: XPO Logistics (XPO)
As its name suggests, XPO Logistics (NYSE:XPO) is a leading provider of outsourced transportation and logistics services. The company just crushed it with Q2 earnings. Not only did XPO deliver 2Q18 top to bottom outperformance, but it also announced $1 billion-plus of new revenue.
No question about it, XPO knows how to win new business. It is now tracking $2.1B (annual revenue) in the first half of 2018. "Pairing XPO's momentum with the potential for sizable, accretive acquisitions on the horizon, we reiterate our Outperform rating/$119 target" gushes top Oppenheimer analyst Scott Schneeberger (Profile & Recommendations).
He believes XPO possesses a compelling adjusted EBITDA/free cash flow growth story and is "anticipating continued top-line growth with gradual margin expansion over 2018E-2019E."
Over the last three months, 7 out of 9 analysts have rated XPO a 'Buy'. This is paired with a $122 average analyst price target. See what other Top Analysts are saying about XPO.
TipRanks.com offers exclusive insights for investors by focusing on the moves of experts: Analysts, Insiders, Bloggers, Hedge Fund Managers and more. See what the experts are saying about your stocks now at TipRanks.com. As of this writing, Harriet Lefton did not hold a position in any of the aforementioned securities.
Buffett just went all-in on THIS new asset. Will you?
Buffett could see this new asset run 2,524% in 2018. And he's not the only one... Mark Cuban says "it's the most exciting thing I've ever seen." Mark Zuckerberg threw down $19 billion to get a piece... Bill Gates wagered $26 billion trying to control it...
What is it?
It's not gold, crypto or any mainstream investment. But these mega-billionaires have bet the farm it's about to be the most valuable asset on Earth. Wall Street and the financial media have no clue what's about to happen...And if you act fast, you could earn as much as 2,524% before the year is up.
Click here to find out what it is.

Source: Investor Place