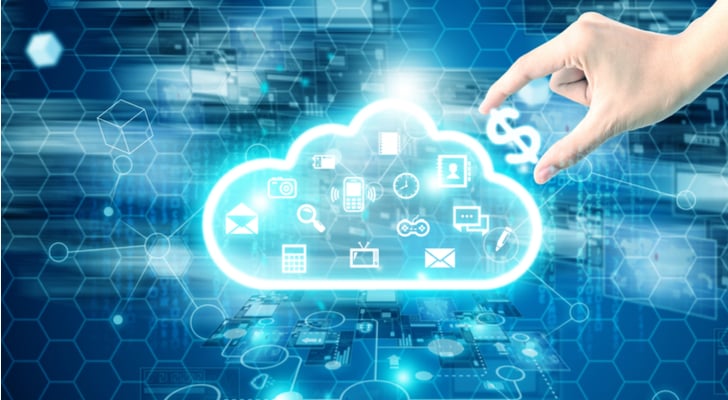 It's no secret. Technology is booming right now — and so are tech stocks. At this point, the technological advances are happening almost too quickly to keep up with. Investors are looking for the next high-growth tech stocks, and there are almost too many possibilities.
Right now technology is poised to change our lives more now than any time since widespread use of the Internet first began. A number of tech sectors are about to explode. But how do you know which ones?
Here are some sectors to start with. Solar energy, artificial intelligence, robots , cloud computing, autonomous driving and e-commerce are among the tech megatrends that are set to intensify by leaps and bounds going forward.
And investors can profit tremendously from these megatrends.
I've selected 5 high-growth tech stocks from these tech sectors to get you started.
High-Growth Tech Stocks Poised to Benefit from Megatrends: SolarEdge (SEDG)
As the world decreases its reliance on fossil fuels, solar energy companies are set to profit.
SolarEdge Technologies Inc (NASDAQ:SEDG) develops "solar energy optimization and monitoring systems." Thus far, SEDG has seen its profits jump as the use of solar energy becomes more widespread. In the fourth quarter of last year, the company's operating income surged 128%, while its revenues jumped 70% year-over-year to $34.6 million.
SolarEdge says that its "inverter system maximizes power generation at the individual PV module-level while lowering the cost of energy produced by the solar PV system." These great results indicate that its products are indeed far superior to those of the competition.
Solar Edge's partnerships with major Japanese company OMRON and Korean giant LG Electronics also validate the potency of its technology. Moreover, the company has a significant presence in India,indicating that it can benefit from the tremendous growth of solar energy in that nation. Although Solar Edge stock has nearly quadrupled in the last year, the shares can rally much further, given the strength of its technology and the growth of solar energy.
High-Growth Tech Stocks Poised to Benefit from Megatrends: First Solar (FSLR)
First Solar, Inc. (NASDAQ: FSLR) is another high-growth tech stock in the solar sector.
Right now First Solar appears to be benefiting from the strong growth of solar in many countries,including Japan and Australia. In recognition of these positive trends, First Solar stock has jumped 150% over the last year.
By early next quarter, the company plans to begin manufacturing Series 6 PV modules, which will "provide more watts per lift than comparable crystalline silicon solar panels."
Meanwhile, a UBS analyst last week recommended  both First Solar stock and Solar Edge stock, saying that the companies have "differentiated products and zero debt," according to Barron's.
High-Growth Tech Stocks Poised to Benefit from Megatrends:  Alibaba Group (BABA)
Let's not kid ourselves. Most investors — especially in the tech sector — are looking for the next Amazon.com, Inc. (NASDAQ:AMZN).
So why not Alibaba Group Holding Limited (NYSE: BABA)? This Chinese company is an e-commerce giant that's also rapidly expanding into other tech sectors.
E-commerce in China continues to grow rapidly, as shown by the 56% jump in Alibaba's revenuelast quarter. China's economy also continues to expand quickly, which should provide additional tailwinds for Alibaba. The giant also has a strong foothold in India, another rapidly growing economy.
Finally, the giant is also leveraged to another tech growth engine, cloud computing. Its cloud computing business is expanding at breakneck speed, posting a 104% year-over-year revenue surge last quarter.
Given the rapid growth of e-commerce in China and India, and the ever accelerating proliferation of cloud computing, Alibaba stock is a great name for growth investors to own.
High-Growth Tech Stocks Poised to Benefit from Megatrends: iRobot (IRBT)
The robots have arrived. And it's great for investors.
As artificial intelligence improves, robots will be able to handle more and more tasks. For example, robots are delivering items in a Las Vegas hotel. Soon robots will be able to detect and report dead wi-fi zones.
As robots are able to take on more and more tasks, they will become increasingly popular, greatly benefiting robot makers, including iRobot Corporation (NASDAQ: IRBT).
Additionally, as labor becomes more expensive, the company's cleaning robots will become more attractive, boosting First Robot's profits and lighting a rocket under iRobot stock.
The company is already benefiting tremendously from these positive trends,  as its revenue jumped 54% year-over-year last quarter, and it expects its top line to rise 19%-22% in 2018. Shares did fall following IRBT's last earnings report — but that just gives potential investors a discount.
High-Growth Tech Stocks Poised to Benefit from Megatrends: Baidu (BIDU)
Baidu, Inc (NASDAQ: BIDU), driven by its high R&D investments, has become one of the leaders in the artificial intelligence and driverless car spaces. And a number of factors show that the company will remain on top.
Baidu has unveiled products, powered by AI, that can "support multi-party video calls," provide multiple types of lighting and use emotional intelligence to serve people.
More than 90 partners, including Microsoft, Intel, and Nvidia, have signed onto Baidu's self-driving car technology, indicating that the technology is state-of-the-art and poised to proliferate. Providing self-driving car technology will enable Baidu to profit by selling consumer data, advertising, and ancillary services such as tracking systems.
As a result, Baidu stock is poised to rally over the longer term.
Buffett just went all-in on THIS new asset. Will you?
Buffett could see this new asset run 2,524% in 2018. And he's not the only one... Mark Cuban says "it's the most exciting thing I've ever seen." Mark Zuckerberg threw down $19 billion to get a piece... Bill Gates wagered $26 billion trying to control it...
What is it?
It's not gold, crypto or any mainstream investment. But these mega-billionaires have bet the farm it's about to be the most valuable asset on Earth. Wall Street and the financial media have no clue what's about to happen...And if you act fast, you could earn as much as 2,524% before the year is up.
Click here to find out what it is.

Source: Investor Place