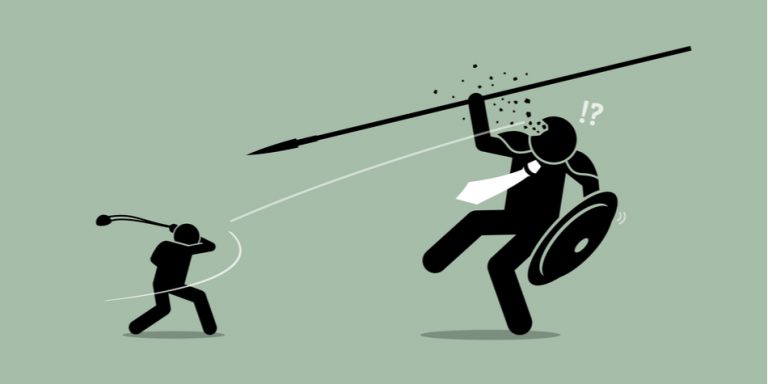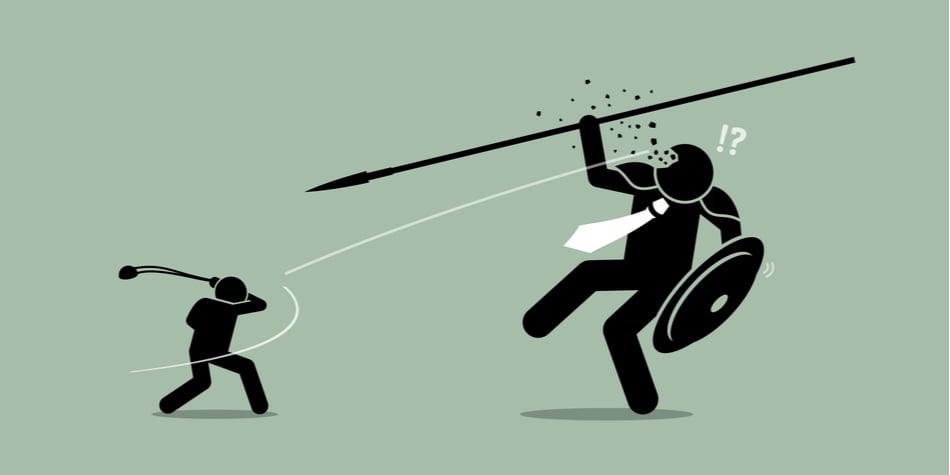 The 10-year U.S. Treasury has crossed the rubicon. It is now flashing a yield that is over the 3% mark. What befalls the economy when that happens? Recession? Correction? A grinding bear market?
Nope. Nothing really. It is more a measure of inflation and economic growth, and far more psychological than it is a real indicator of something significant.
But the kernel of truth that it does represent is a new stage of growth in the economy. The big, safe stocks will keep chugging along, but smaller companies can grow faster than big ones in a faster-paced economy.
That means asset managers — and smart individual investors — will start moving money into small- and mid-cap stocks to take advantage of accelerating growth.
Below are 10 little-known stocks that could be huge in coming years, and now is a good time to establish a foothold, while they're still cheap and relatively undiscovered. Just remember, these stocks will be volatile, so don't expect a smooth ride.
Little-Known Stocks to Buy: Mastech Digital (MHH)
Mastech Digital Inc (NYSEAMERICAN:MHH) is up 67% year to date and has a market cap of a mere $92 million.
MHH is a 21st century version of a temp firm. It's a temp firm to IT personnel.
The thing is, millennials and Gen Zers are not looking to be the kind of 9-5 employees that previous generations considered the way to go about a career position.
Coders, devs, systems admins, etc. don't see systems in a 9-5 world. The tech world is 24/7, so when they work is more flexible and not as predictable. They work around the tech. And that makes Mastech a great draw for talent as well as clients. Plus, many of these jobs are high paying, so Mastech has great margins, since it's not trying to sell desk jockeys or maintenance workers.
Little-Known Stocks to Buy: Summit State Bank (SSBI)
Summit State Bank (NASDAQ:SSBI) is a small commercial bank headquartered in Santa Rosa, CA, which is just north of Silicon Valley and San Francisco.
When the economy starts to expand, it creates more opportunities for entrepreneurs to strike out on their own. And there are few sectors where this trend is more reliable than tech.
As a bank focused on getting involved in small and medium-sized businesses, SSBI should see a lot of business in coming quarters. Already this year, SSBI stock is up more than 20% and it's still delivering a 3.1% dividend on top of that.
And as rates rise, that gives SSBI more ability to generate higher profits between what it borrows at and what it lends at.
Little-Known Stocks to Buy: Northern Technologies (NTIC)

Northern Technologies International Corporation(NASDAQ:NTIC) is one of those companies that has built a strong reputation in the industries it serves but is such a niche player, many investors outside these industries don't know it exists.
And as a firm with a $144 million market cap, it also has gotten lost in the big-cap buying that has dominated the markets for so long.
But it deserves its day in the sun, which has arrived.
Founded in 1970, NTIC specializes in corrosion inhibiting products and corrosion management solutions, predominantly for the oil and gas business. Think about keeping tank farms rust free, or keeping equipment on drilling platforms — either on land or offshore — operational and free of rust. It's a big job, and NTIC is one of the industry leaders.
As U.S. energy production rises, so will the fortunes of NTIC.
Little-Known Stocks to Buy: Synalloy (SYNL)
Synalloy Corp (NASDAQ:SYNL) makes stainless steel and carbon steel piping as well as specialty chemicals. That alone isn't going to get many heartbeats racing.
However, when you add to this description that it specializes in the oil and gas industry and has been a player there since 1945, your pulse may quicken a bit.
Its chemicals are used to maintain tank farms as well as water storage containers (think fracking wastewater). Its pipes are in demand on rigs, in storage farms and at fracking operations.
As the U.S. energy industry starts to build, so will the opportunities for SYNL.
Up almost 39% year to date, with a $163 million market cap, there's still plenty of growth left here.
Little-Known Stocks to Buy: Baycom (BCML)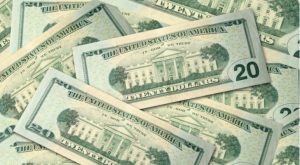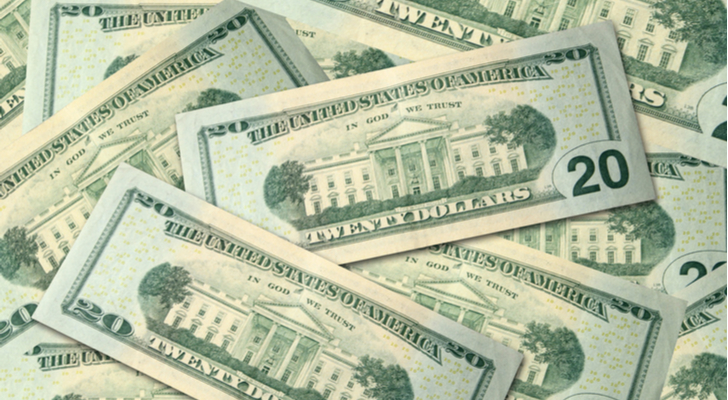 BayCom Corp (NASDAQ:BCML) is a $1.2 billion bank that is located just outside San Francisco, in Walnut Creek, CA. After trading over the counter for a while, in late April it IPO'd on NASDAQ.
The IPO brought in an additional $50 million and it currently trades with a market cap around $240 million.
BCML has been on an acquisition run of late and it looks like it's focusing on buying local banks in tech-centric areas. This would fit into the new strategy in banking where some of these boutique banks focus on helping get small and medium-sized business up and running instead losing this business to VCs.
Since this is a new iteration of BCML stock, the bet here is that its past success will be multiplied now that it has more capital access.
Little-Known Stocks to Buy:Sinovac (SVA)
Sinovac Biotech Ltd. (NASDAQ:SVA) is a native Chinese biotech company that is focused on the Chinese market, and its key drugs are vaccines.
This is interesting on two fronts. First, vaccines are a good way for Chinese firms to enter into the pharmaceutical business because they are highly beneficial and if made locally, can be very cost effective.
For a nation that is looking to move from developing nation status to developed nation status, a healthy population and a solid healthcare system is an important factor.
Given this, SVA will get support from the government as it builds its expertise and reputation. What's more, vaccines are proving to be highly effective in treating certain diseases as well as preventing them. This next-generation of vaccines could have significant potential.
But for now, the Chinese demand for improved native healthcare solutions is a key driver.
Little-Known Stocks to Buy: Legacy Resources (LGCY)
Legacy Resources LP (NASDAQ:LGCY) is an oil and gas limited partnership that focuses on exploration and production of properties in Texas, the Rocky Mountains and mid-continent fields.
The stock has risen from around $1 a share in the past year to about $8 today. And its market cap is almost $650 million at this point.
Just remember, LGCY is leveraged to the price of oil and natural gas. This is fundamentally a leveraged bet on energy prices. Also, the Donald Trump administration has talked about changing the rules related to limited partnerships, which may affect LGCY's 7.2% dividend.
But at this point, with the summer driving season upon us, this one looks like it has some legs left, especially if tensions in the Middle East continue to run high.
Little-Known Stocks to Buy: Profire Energy (PFIE)
Profire Energy, Inc. (NASDAQ:PFIE) is a niche player in the oil and natural gas sector. And as this sector makes its resurgence along with the global economy, its business is ready to grow.
As a matter of fact, PFIE stock is already up 140% so far this year.
Profire specializes in burner management. In the oil and natural gas industry, various equipment like line heaters, separators, dehydrators and amine reboilers are used to make and transport petrochemicals. These applications require heat, and that's where PFIE products come into play.
Founded in Canada, it has reach across the entire North American energy patch. And as more pipelines and wellheads open up, so will PFIE's business.
Little-Known Stocks to Buy: Xcerra (XCRA)
Xcerra Corp (NASDAQ:XCRA) is fundamentally in the business of making and operating semiconductor testing equipment.
While this has been a traditionally cyclical market, the fact is, now that more and more "dumb" devices are now becoming "smart," chipmakers are able to create longer tails on their chip production. That makes the lag between new generations of chips shorter and provides more stability for companies like XCRA.
Also, since there are growing uses for chips, XCRA is in a much better position than big chipmakers since they are constantly under pressure to innovate to keep up with current technological demands, whereas XCRA simply needs to make sure its diagnostic and performance equipment can deliver the results clients are looking for.
Up  38% this year, and sporting a $745 million market cap, this one could be moving up to the mid-cap sector pretty soon.
Little-Known Stocks to Buy: SunRun (RUN)
SunRun Inc (NASDAQ:RUN) is a solar company that focuses on residential rooftop solar.
Alternative energy stocks have been up and down since the Trump administration has taken office. When subsidies and government support were coming apart and energy was put into reviving fossil fuel industries, renewables were under threat.
But recent tariff talk, especially regarding China, has given a boost to renewables again. China has been dumping solar panels on the U.S. market, hurting domestic producers.
Also, solar has hit an inflection point, and many companies are building in financing options for solar panels and more and more consumers are seeing the advantages of energy savings and independence.
Up more than 80% year to date, and carrying a respectable $1.2 billion market cap, RUN is a good choice in this growth sector.
Get up to 14 dividend paychecks per month from safe, reliable stocks with The Monthly Dividend Paycheck Calendar, an easy-to-use system that shows you which dividend stocks to pick, when to buy them, when you get paid your dividends, and how much.  All you have to do is buy the stocks you like and tell them where to send your dividend payments.
For more information Click Here.
Source:
Investor Place