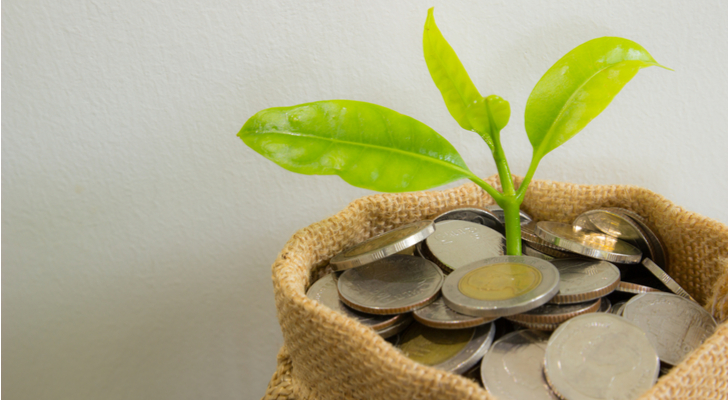 As you well know, it only takes a handful of stocks to make — or break — your portfolio.
The economic turmoil of the past decade has drained investors' portfolios, leaving many to stay in the work force well into their "Golden Years," and has left those already in retirement wondering if there will be enough money at the end of the day.
That's why I've put together this collection of my top eight stocks you should own now and hold for the long term.
Buy now for earnings growth and profits in the year ahead and hang onto them because they represent some of the best long-term stocks in the market today.
Top Growth Stocks: IPG Photonics (IPGP)
IPG Photonics (NASDAQ:IPGP) is the world's leading provider of high-power fiber lasers. These lasers are used in a variety of different devices and applications, ranging from materials processing to broadband internet to medical pumps.
The bottom line is, the demand for fiber optic laser technology is a growth industry for a very long time, and IPGP is one of the major players.
Fiber lasers are the next generation of laser technology and offer many advantages over traditional lasers. They're more energy efficient, they're easier to maintain and they last longer.
As companies upgrade their current technologies with fiber-laser applications, IPG Photonics' sales and earnings continue to soar.
In March IPGP entered the S&P 500, which is a big deal because every index fund linked to S&P 500 performance now needs to own the stock.
But IPGP stock has been up and down on tariff talk, so it's a great time to get in.
Top Growth Stocks: Ferrari (RACE)
Ferrari NV (NASDAQ:RACE) is the world-renowned Italian sports car maker. Founded by Enzo Ferrari, the company developed and built its first sports car back in the late 1940s.
Today, Ferrari offers seven vehicle models, including four sports cars (488 GTB, 488 Spider, F12 Berlinetta and special series F12 Tour de France) and three GT cars (California T, FF and GTC4Lusso). The company also plans to replace the F12 Berlinetta with the 812 Superfast coupe.
Demand for its cars continues to rise and its line of clothing and accessories is also growing at a brisk pack.
Ferrari expects to ship more than 9,000 vehicles in 2018 and is looking for revenues of 3.4 billion euros. Company management also noted that it expects to double core earnings to 2 billion euros ($2.5 billion) by 2022.
RACE stock is up nearly 30% year to date, so none of this trade war talk or political turmoil in Italian politics is slowing its performance.
Top Growth Stocks: Weibo (WB)
Known as "China's answer to Twitter," Weibo (NASDAQ:WB) is a social media company that allows Chinese users to express themselves, connect with others, discover Chinese-language content and use push notifications on their mobile devices.
While its Twitter of China description was pretty accurate in its early days, now it's much more diversified — it's more like the Facebook of China at this point.
Weibo now offers online games and mobile apps that have created a very complete social media experience in a young, enthusiastic consumer demographic.
It's no surprise then that WB has experienced tremendous growth since its launch in 2010, and it shows no signs of slowing down.
Trade war talk has soured the market on WB, but that's to our advantage. WB has enormous potential growth in China and Asia, without any need to look to the U.S.
Top Growth Stocks: Arista Networks (ANET)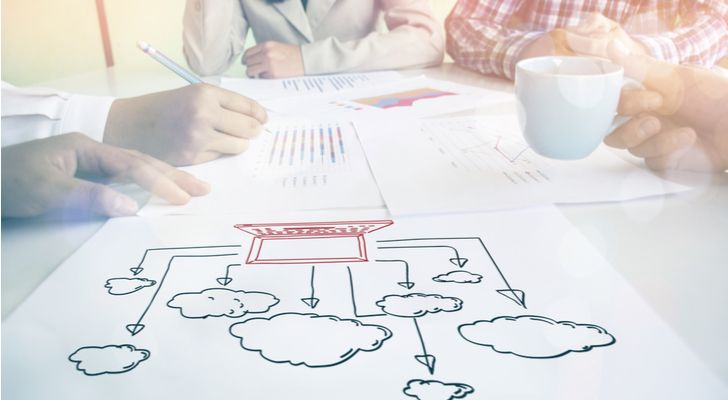 Based in San Jose, California, Arista Networks (NYSE:ANET) provides cloud networking solutions to 4,000 customers across five continents.
Arista specializes in high-speed network switches that enable cloud service providers, internet companies and data centers to run faster networks. Arista also provides technical support, hardware repair and parts replacement.
When it comes to the lucrative high-speed network switches market, Arista Networks goes toe-to-toe with Cisco Systems (NASDAQ:CSCO). But while its larger competitor is struggling to grow sales and earnings, Arista Networks is growing by leaps and bounds.
Part of ANET's competitive advantage is that it isn't tied down to legacy systems like CSCO is. Its equipment is next generation, built for the next iteration in networking and cloud services.
It has had a bumpy ride in 2018, but this is a long-term player with huge potential. It is a force in crucial megatrend sectors that will grow regardless of economic ups and downs.
Top Growth Stocks: Nvidia (NVDA)
Nvidia (NASDAQ:NVDA) is a leading computer graphics company, making graphic processing units (GPUs) for consumers and businesses.
These GPUs enhance the processing capability of its users' computers.
The company has been in the computer graphics business for more than two decades — it invented the GPU in 1999 — so it is a well-established player.
In a recent earnings report, company management noted that NVDA "achieved another record quarter, capping an excellent year." The fact is, this could be almost any quarter since 2016.
If you look at NVDA's historic price chart, you can see that the stock goes parabolic in 2016. That's when the mobility trend took off and enabled all the sectors that NVDA has come to dominate: cloud, augmented reality, virtual reality, Internet of Things, Big Data, smart devices, etc.
NVDA is to the future of computing what Amazon (NASDAQ:AMZN)has become to ecommerce.
Top Growth Stocks: Sociedad Quimica Y Minera de Chile (SQM)
Sociedad Quimica Y Minera de Chile (NYSE: SQM), or the Chemical & Mining Co. of Chile, is the largest producer of specialty plant nutrients, lithium and derivatives, iodine and derivatives, industrial chemicals and potassium in the world.
Not surprisingly, given that list of materials, its products have a range of uses.
Its Specialty Plant Nutrition division provides nutrients and fertilizers to boost crop output. Increasing productivity is crucial to farmers, especially when prices (and margins) are low.
Its Iodine division offers derivatives that are used in medical and industrial applications, as well as in antiseptics, disinfectants and polarizing films for LCDs.
Its Lithium division provides lithium carbonates for batteries, heat-resistant glass, air conditioning chemicals and more. With electric and hybrid vehicle demand growing, consistent lithium supplies are crucial.
Its Industrials Chemicals division produces industrial nitrates that are used to manufacture glass and explosives.
Its Potassium division focuses on the sales of two potassium fertilizers. Trade issues have discounted the stock and make it a bargain long-term investment now.
Top Growth Stocks: UnitedHealth Group (UNH)
UnitedHealth Group (NYSE:UNH) is the largest single health carrier in the United States. It serves more than 85 million people worldwide and is a parent company to six businesses, including UnitedHealthcare — health insurance that offers policies to businesses and individuals, including Medicare and Medicaid policies.
Its other main branch, Optum, administers everything from mental health and substance-abuse programs to mail-order pharmaceuticals.
While many drug store stocks were rocked by the news that Amazon has now entered the pharmacy business, UNH has been relatively undisturbed because of its integrated strategy.
Looking ahead to full-year 2018, the healthcare giant is targeting adjusted earnings between $12.30 and $12.60 per share, which is a 22% to 25% year-over-year increase and up from its previous guidance of $10.55 to $10.85 per share.
Additionally, cash flows from operations are expected to be in a range between $15 billion and $15.5 billion, and UnitedHealth Group is calling for total revenues between $223 billion and $225 billion.
Top Growth Stocks: Intuitive Surgical (ISRG)
Intuitive Surgical (NASDAQ:ISRG) is in a business that sounds like it comes straight from a science-fiction novel: Surgical robotics.
However, luckily for patients around the world, this revolutionary technology is not only possible, it is becoming more and more integrated into everyday hospital use.
Intuitive Surgical got its big break in 1999 when it introduced the da Vinci surgical system. Complete with a surgeon's console, a patient-side cart, a 3-D vision system and wrist instruments, this system allows doctors to perform minimally invasive surgery with enhanced dexterity, precision and control.
In the end, this technology benefits the patients, who usually experience less pain, a shortened hospital stay, fewer infections and less scarring.
Nearly 20 years later, the company has developed several models of this surgical system and even offers a training program that brings surgeons up to speed on this technology.
This system has steadily caught on in the healthcare industry; last year alone, the company's systems were used in 650,000 procedures around the world.
ISRG stock is up more than 30% so far this year, but that is still just the beginning for this next generation healthcare company.
Get up to 14 dividend paychecks per month from safe, reliable stocks with The Monthly Dividend Paycheck Calendar, an easy-to-use system that shows you which dividend stocks to pick, when to buy them, when you get paid your dividends, and how much.  All you have to do is buy the stocks you like and tell them where to send your dividend payments.
For more information Click Here.
Source:
Investor Place