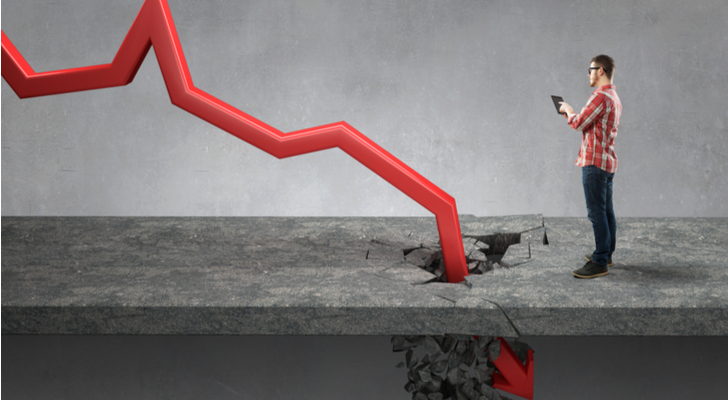 Let's admit it. We're all fascinated by the stock market's hot stocks, aren't we? That doesn't mean we're adrenaline junkies hopping from bandwagon to bandwagon. But it can be mesmerizing to see a stock double, triple or quadruple in a short period of time.
While we're on the topic then, we're all on the hook for owning some real duds too, right?
So we wanted to combine the too and look at some hot stocks that could have the potential to be duds in the future.
By "duds" we don't necessarily mean bankrupt or stocks that are heading to the over-the-counter exchange. Rather, we're looking for stocks that are hot now but might cool off.
Hot Stocks For Now: Bausch Health (BHC)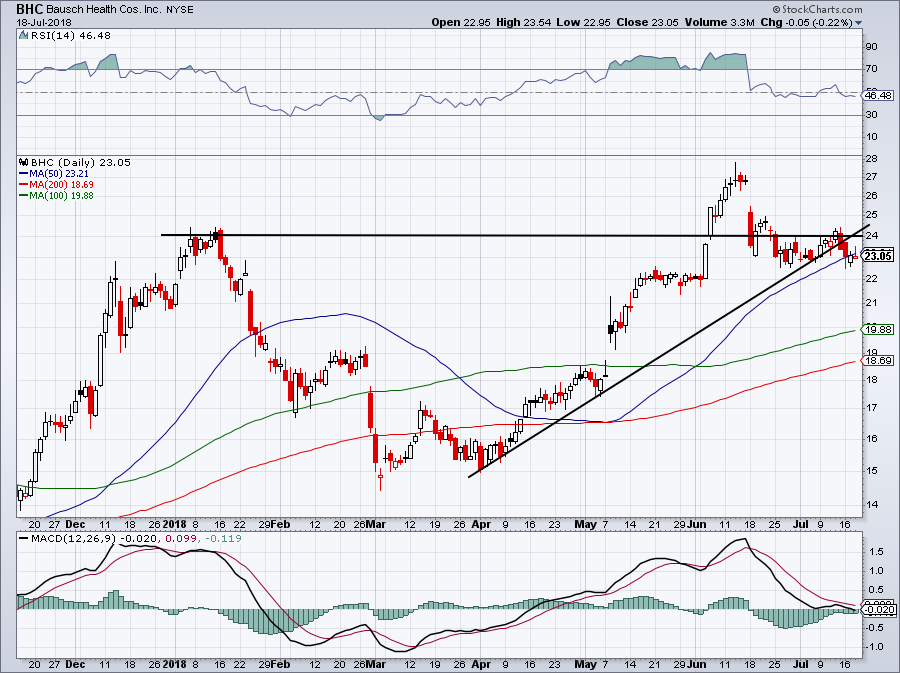 It was probably a good idea to change its name from Valeant Pharmaceuticals to Bausch Health Companies (NYSE:BHC) given the former's fall from glory. Shares went from more than $250 to below $10.
It's actually been pretty hot, despite BHC carrying a tainted reputation. With a 52-week high of almost $28 though, shares have nearly tripled from their one-year lows.
The latest quarterly results inspired some confidence with an earnings and revenue beat. However, I'd be leery of the name still. Revenue fell 13% year-over-year (YOY), while net income dropped more than 33%. Operating cash flow decreased as well.
But let's give credit where credit is due. After once carrying ~$30 billion in long-term debt as of year-end 2016, BHC has since cut that figure down to $25.25 billion. It's a decent reduction and proof that management is at least trying to turn things around.
However, with just an $8 billion market cap, we're still talking a lot of leverage and overhang here. Those who hate on Tesla (NASDAQ:TSLA) should realize it has a $55 billion market cap and "just" $11 billion in debt.
Hot Stocks For Now: Bitcoin Investment Trust (GBTC)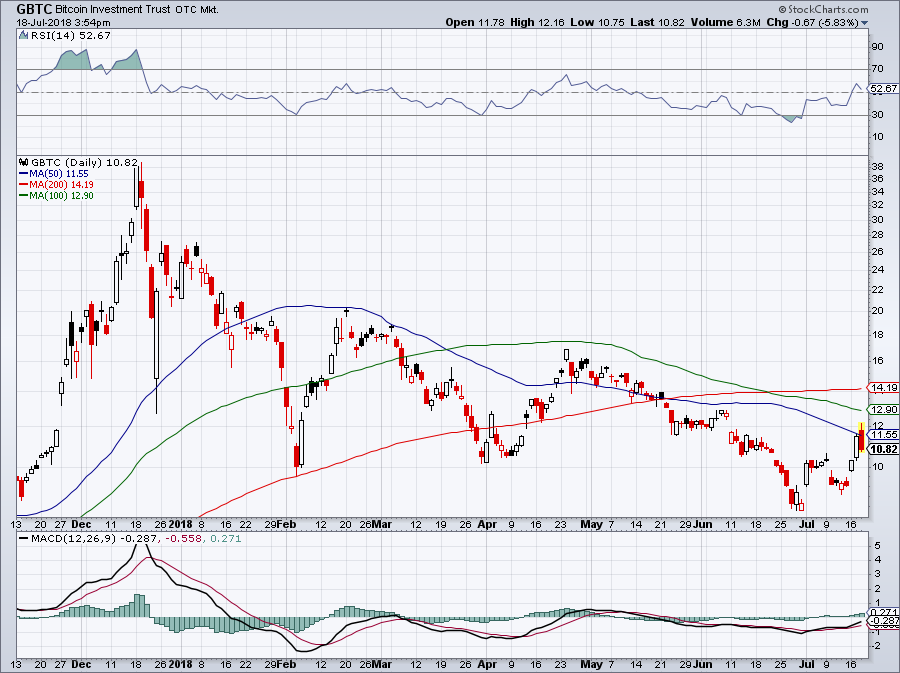 I know what you're thinking, "The Bitcoin Investment Trust (OTCMKTS:GBTC) has already fallen a ton!"
That's true, as GBTC topped out around $35 back in December. Of course, it's no surprise that that's when bitcoin also hit its top, given that the GBTC tracks the price of bitcoin. While GBTC could soar should the cryptocurrency regain its momentum, investors should be leery of its near-50% rally over the past few weeks.
For starters, bitcoin has been highly volatile and under a lot of pressure so far this year. Bulls can make a case for owning it, but the GBTC shouldn't be a way to do it. This fund trades at a more than 50% premium to its net asset value (NAV).
What does that mean? The price of the fund, which charges a way-too-high 2% annual management fee, trades at a 52.7% premium to the current bitcoin price. Were the fund to liquidate, its value would plummet.
Sorry crypto lovers, I'm not a buyer of GBTC.
Hot Stocks For Now: Fossil (FOSL)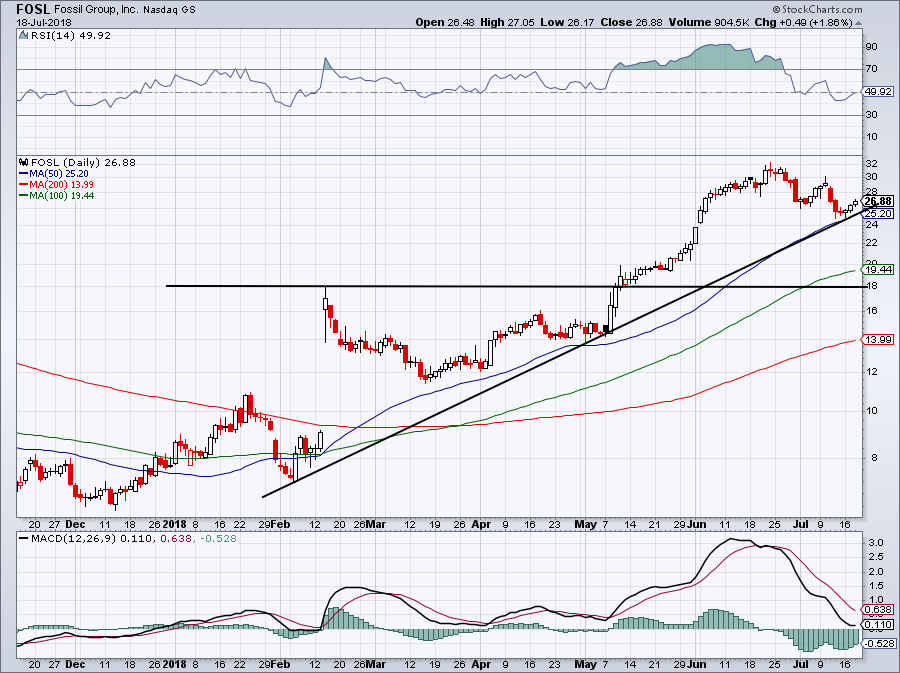 Man, Fossil Group (NASDAQ:FOSL) has been on fire. The company has gotten its act together a bit and has been cutting down debt. But does it warrant a 500% rally?
Within the last 12 months, shares traded for as low as $5.50. Fossil stock recently topped out near $32 just last month and the 50-day moving average is acting as support as we speak. Trend-line support is also in play.
Look, I'm not saying I'd lever up on a short position in FOSL, but I would be questioning the run. The company is expected to lose money this year, before earning just 37 cents per share in 2019. That means FOSL stock trades for more than 70 times next year's earnings. Further, sales are expected to decline this year and next year.
Fossil also does not pay a dividend.
It's no wonder momentum traders are sticking with FOSL. The stock has the wind at its back and it's a low-market-cap stock that's easy to push. That said, I'd look for more quality investments for long-term holders.
Hot Stocks For Now: Netflix (NFLX)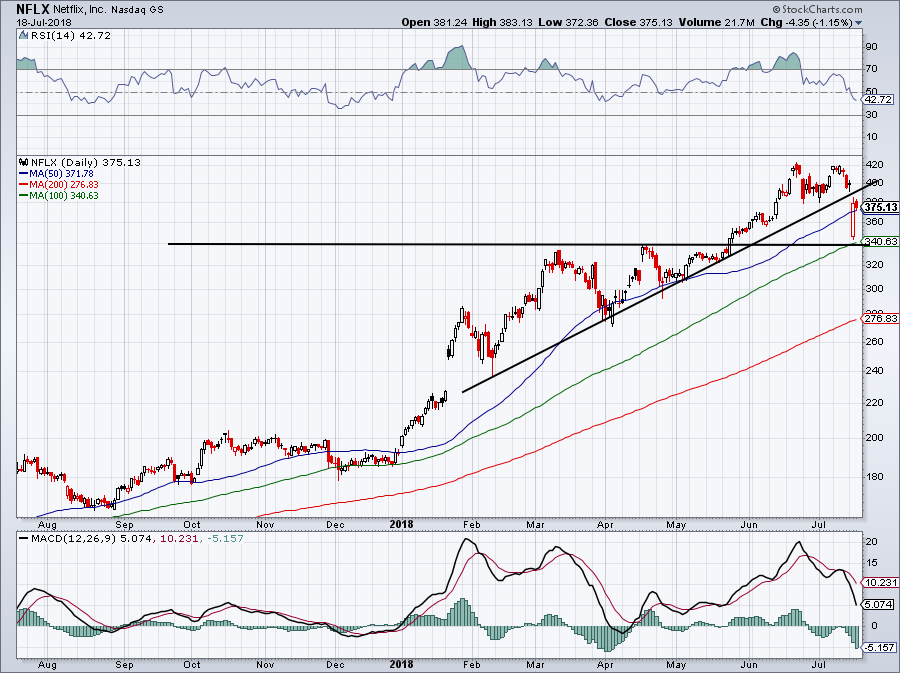 Netflix (NASDAQ:NFLX) is certainly a controversial pick for this article. This FANG stud has outperformed Facebook (NASDAQ:FB), Amazon (NASDAQ:AMZN) and Alphabet(NASDAQ:GOOG, NASDAQ:GOOGL) this year and over the past 12 months. It's taking over the world with its streaming platform and is disrupting one of the world's largest industries.
So this isn't to say load up a short position or don't ever buy it. But it's important to point out its flaws.
The stock is still up a whopping 132% over the past year and an insane 95% so far in 2018. However, on Monday Netflix reported quarterly results. Despite beating on earnings, it missed on revenue estimates. Even worse, second-quarter subscriber growth was worse than expected — far worse, actually.
That follows four straight quarters of obliterating subscriber expectations. This isn't a case of analysts getting overzealous either. The guidance from Netflix management was similar to consensus estimates too. Even worse though? Management's guidance for third-quarter subscription growth was well below expectations too.
At first, NFLX paid the price, down 14% in early trading following the results. But investors immediately bid up the stock, dismissing the miss-and-miss on estimates and guidance.
So what gives? Bulls used to argue that the story isn't about earnings or cash flow right now. Instead, it's all about subscriber growth. That's what fueled shares higher more than 100% on the year, despite Netflix spending half of its expected revenue on content in 2018.
Now that subscriber growth is disappointing, we're what, going to buy the dip again?
Maybe so. But Netflix just showed some cracks, even though the stock's not acting like it. Maybe this is the wrong gut feeling to have, but I wouldn't be surprised to see NFLX revisit its recent lows.
Hot Stocks For Now: Riot Blockchain (RIOT)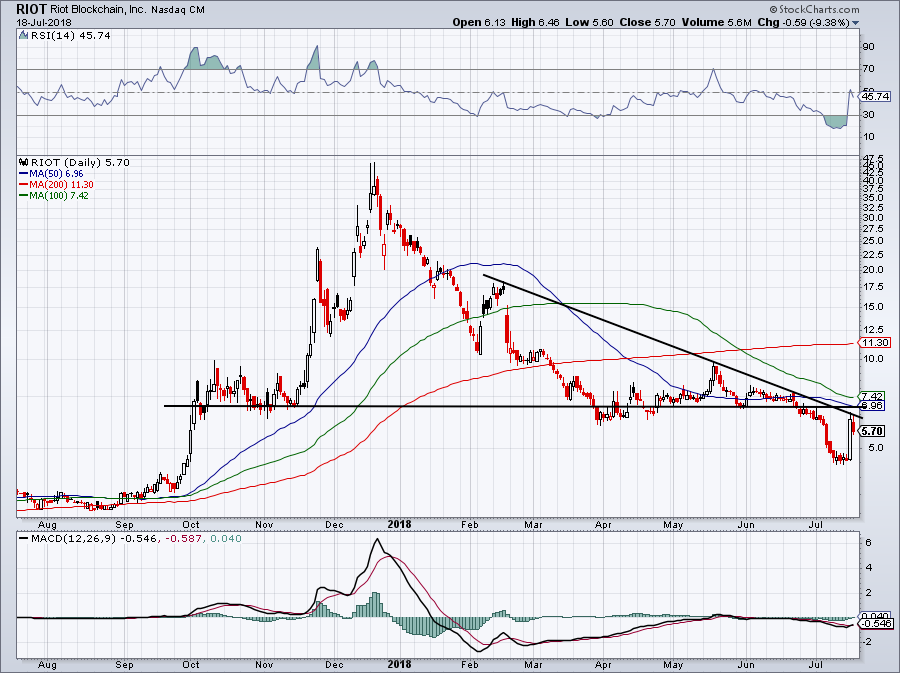 Riot Blockchain (NASDAQ:RIOT) thought it could change its name to something crypto and it would solve all of its problems. Unfortunately, some investors surely got taken for their money, as shares ran from ~$3.50 to more than $45 between August and December 2017.
Even worse, its CEO unloaded more than 30,000 shares near $28 in December too.
Some may dismiss Riot being on this list because it's related to blockchain and crypto. They may argue ignoring it near $6 is a crime in itself. I am not one of those believers though, at least when it comes to RIOT.
While the stock fell 9% on Wednesday, it follows a near-40% one-day rally earlier this week. The technicals are still terrible, the company trades at a laughable 65 times its 2017 sales and makes no money.
So do you short this work of art? Of course not. Because a rally — however ridiculous it may seem — could more than double the stock. We're looking for quality stocks to own, not lottery plays at the casino.
And some may wonder, "how is this a hot stock that could become a dud," especially when RIOT has gone from $30 to $6 in the last seven months? Because it's up 40% this week and its 52-week lows are still far below current levels.
Admittedly, a bitcoin rally could heat up RIOT. But if you want exposure, just stick to crypto.
Get up to 14 dividend paychecks per month from safe, reliable stocks with The Monthly Dividend Paycheck Calendar, an easy-to-use system that shows you which dividend stocks to pick, when to buy them, when you get paid your dividends, and how much.  All you have to do is buy the stocks you like and tell them where to send your dividend payments.
For more information Click Here.
Source:
Investor Place