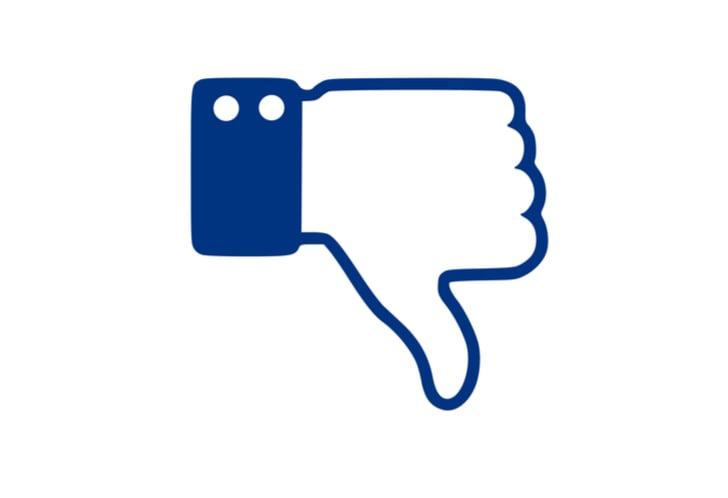 It's been a rough two days for investors in social media giant Facebook Inc (NASDAQ:FB). The company's disappointing second-quarter results caused FB stock to make its way more than 20% lower in after-hours trading on Wednesday, the firm's largest drop since 2012. The FB disaster has also hit big tech stocks hard, with heavy hitters across the industry all suffering from the fallout. 
For those of us who didn't expect such a steep fall, the FB loss is a tough pill to swallow. However, it's important to look on the bright side and follow the advice of investment guru Warren Buffett, "Be fearful when the market is greedy and greedy when the market is fearful." 
Now a great time to snap up big tech stocks you've had your eye on because many of them have seen their share price tick down a few percentage points simply because of FB's shortcomings. While FB's poor guidance and uncertain future might cause you to back away from the social media firm, there are plenty of other tech names to scoop up while the sector is struggling.
Here are 5 big tech stocks to start with:
Big Tech Stocks to Buy Instead of Facebook: Micron (MU)
One stock that has come back down to earth recently and should definitely be on your buy list is Micron Technology (NYSE:MU). The memory chip maker has been consistently delivering on quarterly reports and yet investors have kept their cool and remained cautious on the stock because of worries about the overall industry and trade tension with China.
Historically, chipmakers have had to battle against the drawbacks of operating in a cyclical industry. However, with explosive growth in technology, the slow periods that chipmakers used to deal with are shrinking. Tech's hottest emerging trends like cloud computing, the internet of things, artificial intelligence and self-driving vehicles all require bigger, better, faster memory chips. That means that for the foreseeable future, demand for the chips that Micron produces should be relatively strong.
These worries, which appear to be overdone, have kept MU stock from becoming overly expensive. The stock trades at just 4.5 times its forecasted earnings — a huge discount to the rest of the tech sector. The stock won't be this cheap for long, so it's worth putting on your buy list. 
Big Tech Stocks to Buy Instead of Facebook: Intel 
(INTC)
Another underestimated tech stock that should be on your watchlist is Intel Corporation(NASDAQ:INTC). While INTC stock didn't feel much of a burn following FB's poor results, the company's share price has been languishing in the mid to low 50's for the past few months as investors weigh up whether or not the firm has enough momentum to compete in the semiconductor space. 
It's true that INTC's shift into becoming a more data-centric firm has put it in direct competition with Advanced Micro Devices (NASDAQ:AMD), but that doesn't meant there's not enough room for two semiconductor businesses in the industry. Growth in the tech space over the next decade is likely to produce enough demand to go around, so although it's worth acknowledging AMD as a threat, Intel looks financially and strategically prepared to cope in a competitive environment. 
INTC has several catalysts coming up that could push its share price higher — one being the firm's second quarter results, due out on Thursday afternoon. Despite worries about AMD's advances, Intel looks likely to deliver which will likely send the share price higher. Plus the company has yet to announce it's new CEO, something that will likely drive the stock higher.
Big Tech Stocks to Buy Instead of Facebook: Alphabet (GOOGL)

Facebook's failure to deliver with its earnings hit FANG stocks hard, which explains why Google parent Alphabet Inc (NASDAQ:GOOGL) lost nearly 2% of its value overnight. Those losses have very little to do with the company's growth prospects, though.
GOOGL delivered impressive Q2 results earlier, however, with revenue coming in higher than expectations and traffic-acquisition costs significantly lower. The firm was able to grow both its advertising business as well as it's hardware, cloud-computing and mobile app arm, a good sign for future gains. 
What's more, the European General Data Protection Regulation, the privacy protection law that weighed on FB's results, could actually become an ally for Google according to the firm's management. The law may actually strengthen Google's position as a market leader, which could help GOOGL continue to grow its business. 
Big Tech Stocks to Buy Instead of Facebook: Garmin (GRMN)
Wearables are a segment tech investors should be considering and while the obvious choice in this industry might be Apple, Garmin (NASDAQ:GRMN) is worth your attention as well. The firm surprised investors by successfully transitioning from being a navigation systems maker to being a competitive force in the smartwatch space, and the company ranks second to Apple in the wearables market.
Garmin has a loyal following and has kept its offerings focused on what its consumers are interested in- GPS. The company has proven that it can roll with the punches and its devices are classed as some of the most reliable on the market. 
Plus, Garmin offers shareholders something a lot of tech stocks don't: a respectable dividend. GRMN stock currently pays out a 3.3% dividend yield that investors can rely on for the foreseeable future. Garmin's payout ratio is just 65%, meaning the firm has plenty of cash to cover its dividend payments even if it goes through a rough patch.
Big Tech Stocks to Buy Instead of Facebook: PayPal (PYPL)
PayPal (NASDAQ:PYPL) has had a bumpy year as investors tried to determine whether the payment processor's separation from eBay (NASDAQ:EBAY) will have a sizable impact on the firm's future growth prospects. The stock lost more than 3% overnight, which has brought the stock back below $90 per share.
While the eBay separation is going to hurt PYPL's business, the damage isn't going to be as catastrophic as some are predicting and the firm's other initiatives will more than offset any eBay losses. PayPal has become a force to be reckoned with in the fintech space with 237 million active consumer accounts and 19 million merchant relationships. That huge reach is what makes PYPL so valuable. There's a compelling case for both merchants and consumers to sign up because everyone is already using the service. 
Plus, there's a lot of untapped potential in PYPL's peer-to-peer platform Venmo. Right now the service is still in the early stages and has been eating up a lot of PYPL's cash, but once it has been fully developed it will allow PayPal to keep a larger percentage of transaction fees and should be a real asset to PYPL stock.
As of this writing, Laura Hoy was long PYPL and FB. 
Get up to 14 dividend paychecks per month from safe, reliable stocks with The Monthly Dividend Paycheck Calendar, an easy-to-use system that shows you which dividend stocks to pick, when to buy them, when you get paid your dividends, and how much.  All you have to do is buy the stocks you like and tell them where to send your dividend payments.
For more information Click Here.